From the NAB Convention Las Vegas April 2010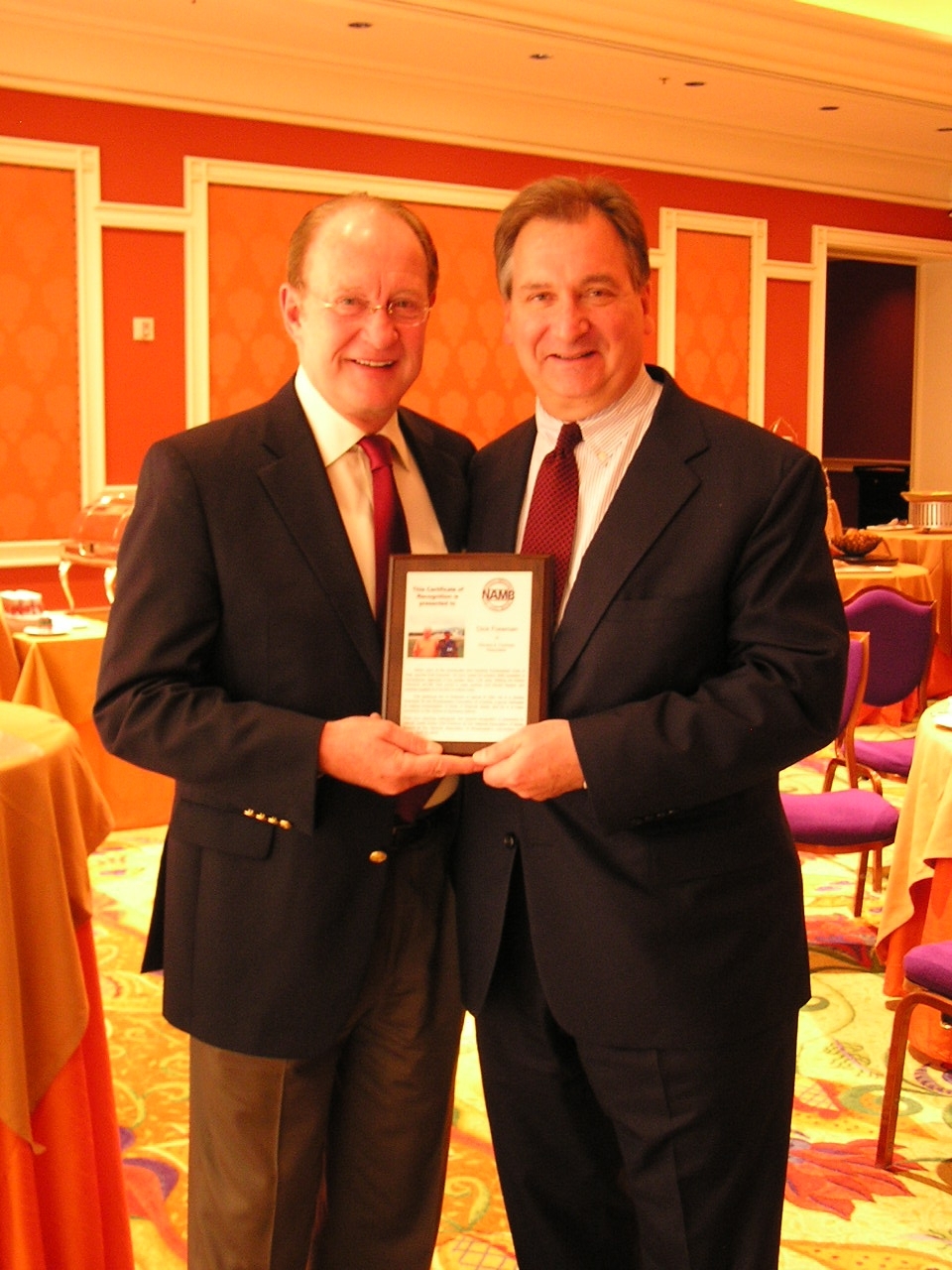 NAMB President Jody McCoy (right) presents a Certificate of Recognition to Dick Foreman for his humanitarian efforts recently in Haiti.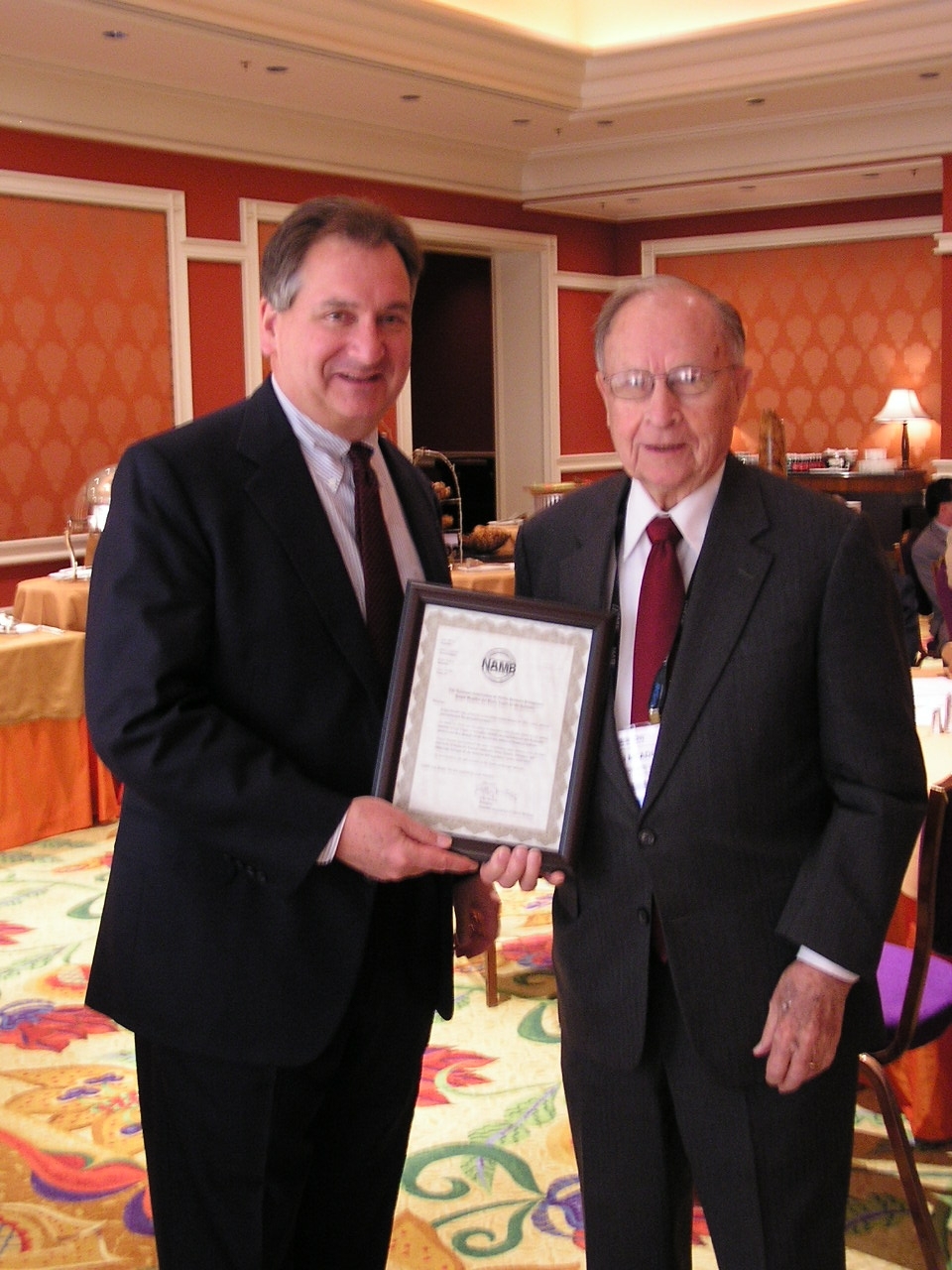 NAMB President Jody McCoy (left) presents a Certificate of Honor to Ralph Meador for 40 years as a Media Broker and celebrating his 90th birthday.
Click these pictures to view a larger image of the event.


This picture is of the Broadcaster Foundation Breakfast that was co-sponsored by the NAMB.
Here are three photos from the NAMB meeting. Just shows table with the NAMB members having breakfast before the business meeting.

This photo is of Larry Patrick past President of the NAMB.




This is a photo of Jim Duncan receiving the NAMB Lifetime Achievement Award from President Larry Patrick.

Jim Duncan had produced the Duncan Radio Yearbooks for many years and has just retired to run his own radio station in Santa Fe, NM.